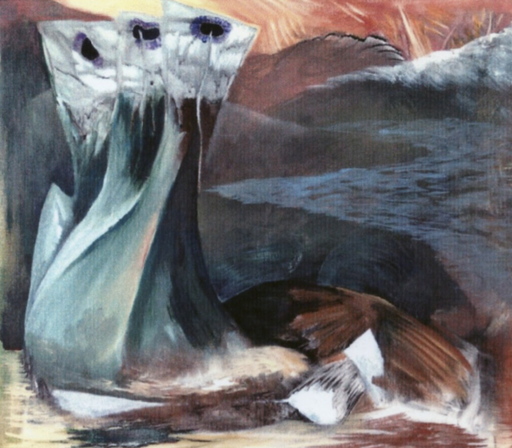 The digital collages I make breath a mysterious athmosphere, carefully composed of selfmade photo's from my collection.
To this collection I add images daily with interesting colours, patterns, light, natural- or urban influences, trails of civilization; there is so much beauty around us. The plain being also a part of that.
Sometimes a collage starts with one photo I immediately know what story I 'm going to put in, other times it's a long search for the right combination that touches me. That the viewer/observer wonders what he or she is looking at, puts himself questions, like I did while creating, is what I strive for. It should't be too easy, unambiguous, but has to touch a deeper meaning. Something that makes you look longer and yet discover new aspects. My collages are also peaceful, in spite of the not-definitive, the uncertain. It touches beauty, harmony, time coming to a standstill for a moment.